The World's Easiest Video Hosting Platform
There's Only Two Simple Steps
1.) Upload Your Video 2.) Get Your Link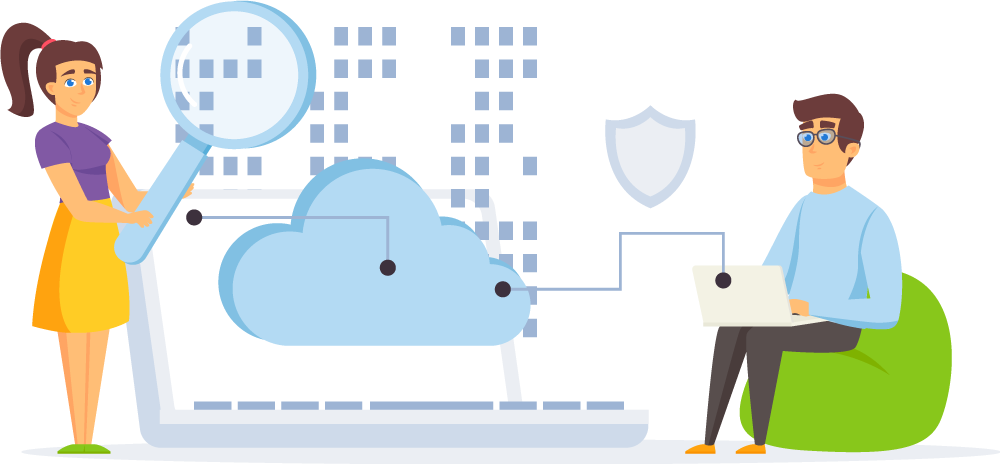 Up To

6x Faster

and

75% Cheaper

Than The Big S3 Providers
Revolutionary New Service Changes How You Host Your Media Files... Forever!
If You're Using Videos or Audios You Have To Host Them Somewhere
Are You Using Any of These Marketing Tools, Strategies and Tactics? If So... Pay Close Attention!
CONTRARY TO POPULAR BELIEF, AMAZON IS NOT THE ONLY CHOICE OR THE BEST CHOICE
There's A Lot To Consider When Choosing Where To Host Your Videos
Here's Just Four Things To Consider When Making Your Choice... See Why We Are Easier
What every business owner looks for is the best service at an affordable price. Easier gives you that and more.
When it comes to hosting your videos and files. Speed is of the essence and we are as fast as anyone.
If it's not easy we usually don't want to do it. Easier is just that. Nothing is as easy than simply drag and drop into our system.
Unlike some systems which show you other videos after. Nothing plays after with Easier. Your videos focus on you.
Go a Head and Create Your Account Today
Zero Risk. Cancel at Anytime.
UPLOADING VIDEO FILES SHOULDN'T HAVE TO BE COMPLICATED
We Wanted Something Easier Than Amazon S3
The reason we created Easier is simple. We were sick and tired of people asking us now to use Amazon S3. That's actually the reason. For some of you reading this, you might be fully capable of using Amazon S3, but for others, it's simple not that easy. So we decided to do something about it.
Something not only for the technically minded, but for the average person or business owner that just wanted to put a video on their website. Is that too much to ask for?
THERE SHOULDN'T BE ANY LEARNING CURVE... MAKE IT SIMPLE
What Could Be Easier Than Drag and Drop?
We wanted to create something well, that was... easier. The idea was simple. Drag a file from your computer to to easier and get your link. No buckets, permissions or anything else that might be confusing. Three things... drag, drop and done!
Not only is it easier, but it's also faster and less expensive than almost all other video and file hosting solution. Don't take my word for it, try us out for free and see exactly what I man. Within 5 minutes you'll be in love, or at least like a lot 🙂
Watch This Short Video To See How Much Easier We Are
THE OBJECTIVE IN BUSINESS IS TO GET THE BEST SERVICE AT THE BEST PRICE
Not Only Is It Amazing, It Costs Less Than The Big Boys
Why Pay More For Video and File Hosting When You Don't Have To.
WHAT THEY DON'T WANT YOU TO KNOW
The Dirty Secret - "Egress"
Yes, all these big companies have a secret they are keeping and it's called an "egress" fee. It's the amount they charge you for bandwidth and to access your files. 
Your storage fees are typically small. If you access you files this can be a major portion of your bill. Easier doesn't charge any egress fees. We have one straight forward price.
Go a Head and Create Your Account Today
Zero Risk. Cancel at Anytime.
THE LONGER TAKES FOR VIDEO TO LOAD, THE MORE LIKELY YOUR CUSTOMER WILL LEAVE
With Video, Speed is Everything - We Are Fast
In Benchmark Test After Test We Are As Fast If Not Faster Than Amazon
OUR SPEEDS ARE SOME OF THE BEST
Slow Video Is Not Acceptable
Slow video turns customers away which in turns turns sales away. You can't have this at this point online, but sometimes you feel almost helpless. 
Easier knows this is the key to our service. In benchmarks tests after test, we are as fast and in many cases faster than other cloud storage services which makes it easier to choose us today.
Faster Videos, Faster Downloads... Just Plain Faster
Zero Risk. Cancel at Anytime.
IT'S NOT JUST ABOUT COSTS AND SPEED, WHAT IS EQUALLY IMPORTANT IS RELIABILITY
We Make Sure Your Files Are Available We Utilize CloudFlare's CDN
As One of The Top CDNs Cloudflare's CDN Spans Over 200 Cities In More Than 100 Countries
A one-second delay in page load time yields: 11% fewer page views, 16% decrease in customer satisfaction, 7% loss in conversions.
crazyegg.com
A CDN puts your content in many places at once, providing superior coverage to your users. For example, when someone in London accesses your US-hosted website, it is done through a local UK PoP. This is much quicker than having the visitor's requests, and your responses, travel the full width of the Atlantic and back.
UNLIKE OTHER PROVIDERS WE ARE 100% TRANSPARENT AND THERE ARE NO HIDDEN FEES
The Question That You May Have Is... How Much Does It Cost?
One Of The Main Difference In Our Pricing Is It's a Flat Rate and Zero Egress Fees
Our Simply Flat Rate Pricing
Just like how Easier works, we also wanted to keep our pricing as simple as possible.
Your account will have...
With Easier it's only $30/TB. That's only $30 per terrabyte which makes us one of the least expensive systems out there.
PREMIUM MEMBERS CAN UPLOAD ALMOST ANY FILE TYPE THEY ARE NOT LIMITED TO JUST VIDEOS
BONUS: Create Your Account Today and We'll Upgrade You To Premium
Not Only Will You Be Able To Host Your Videos, You'll Be Able To Upload Any Kind of File